Keestrack welcomes CTE as a new dealer for Romania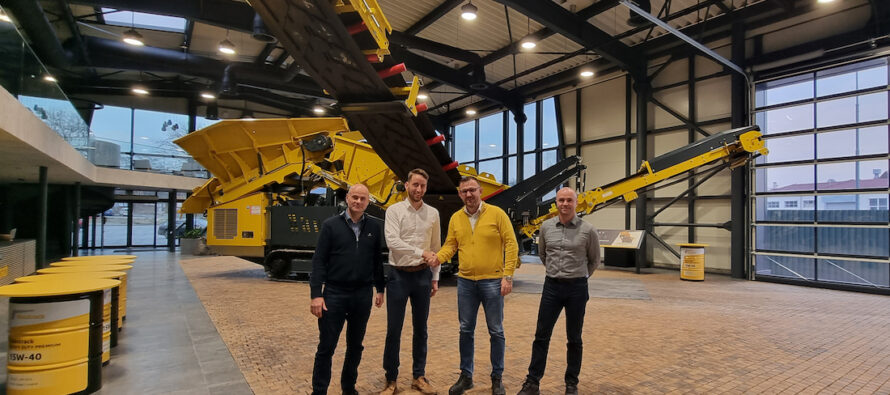 Story Highlights
Keestrack
CTE Solution
utilaje constructii
dealership agreement
dealer Keestrack in Romania
Related Articles
CTE Solution Utilaje Specializate signed the contract with Keestrack to become a dealer in Romania. During their visit to one of Keestrack's production facilities in Šternberk, Czech Republic both parties, Keestrack and CTE, were impressed by the professionality and drive of each company to make a difference in the construction and recycling industry.
Keestrack CEO Frederik Hoogendoorn and CTE's General Director Andrei Dumitra came to this agreement and shook hands in the recently opened showroom in Czech. "In summer 2022 we expect the first Keestrack machines to be delivered to Romanian customers by CTE", said Florin Ioia, Area Sales Manager of Keestrack.
CTE Solution aims to provide the best solutions and equipment for construction, remediation of soil, and recycling. The range of turnkey equipment and solutions is endless but includes construction equipment, sorting stations, crushers, trucks for waste collection and transport, street cleaning and snow removal equipment, municipal, industrial, construction and demolition waste treatment equipment, complete waste treatment solutions.
"Keestrack fits well in the product range of CTE", says General Director Andrei Dumitra of CTE, "because they produce and design the most innovative and energy-efficient product range of mobile crushing and screening equipment".
"Keestrack has strengthened their representation on the Romanian market with CTE joining the dealer network" according to Frederik Hoogendoorn CEO of Keestrack.